Forces Command (FORCECOM)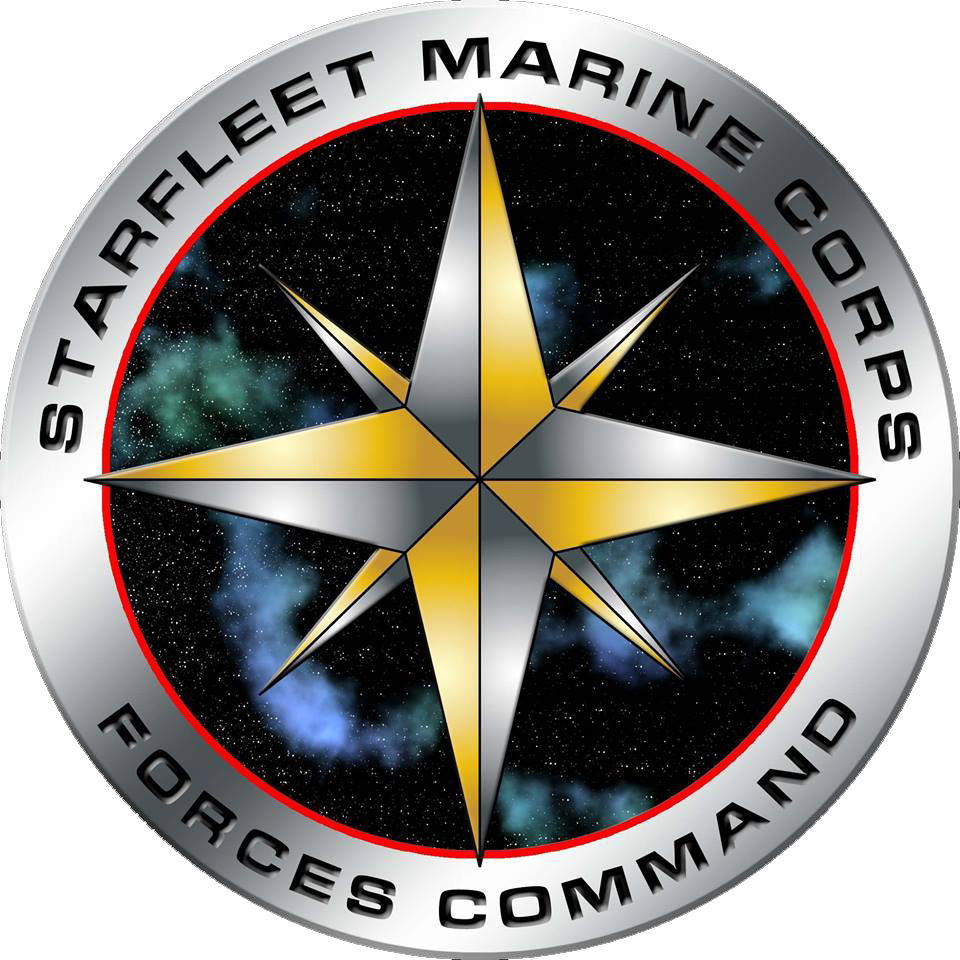 Commanding Officer Forces Command (COFORCECOM)
Brigadier General David W. Ferber
E-Mail: sfmccoforcecom@sfi.org
Deputy Commanding officer Forces Command (DCOFORCECOM-OPS)
VACANT
E-Mail: sfmcdcoforcecom@sfi.org, sfmcforcecom-ops@sfi.org
Deputy Commanding officer Forces Command (DCOFORCECOM-Awards)
Vice Admiral Eric Johannson
E-Mail: sfmcdcoforcecom@sfi.org, sfmcforcecom-award@sfi.org
Appointed by the Commandant STARFLEET Marine Corps, the Commanding Officer Forces Command (COFORCECOM) is responsible for the day-to-day operation of the Corps' assigned units. In their supervisory role over the Corps' units, COFORCECOM is responsible for the training, morale and esprit de corps of the SFMC. They can achieve this by coaching, teaching and mentoring the Brigade Officers in Charge in all areas relating to the SFMC such as awards, decorations, uniforms and reporting, as well as how to maintain and run a small SFMC unit assigned to a chapter. The COFORCECOM must be the Subject Matter Expert in all things SFMC and able to pass this knowledge on to the member.
The COFORCECOM will ensure there are clear lines of communication extending from the Commandant, through the brigades, to the units. Specifically, they are to report all news and directives from the Commandant to the various Brigade Officers in Charge and ensure such information is passed on to the brigade's subordinate units. Conversely, all reports, concerns, and requests from the units be reported via the chain of command from the brigades, through Forces Command and on to the Commandant. To do this, the COFORCECOM compiles a report for the Commandant from the regular reports submitted by the brigades who have compiled their reports from those of the battalions and units. See section on reporting for the frequency of reports required from this office.
The COFORCECOM is responsible for the activation and deactivation of Corps units. Refer to appendix A for exact procedures for activation and deactivation of units. Additionally, the COFORCECOM is the authority for approving numbers, nicknames, mottos, and logos. The office will maintain a database of this information.
Forces Command Awards Team 
E-Mail: sfmcforcecom-award@sfi.org
Vice Admiral Eric Johannson
Colonel Kelly Hays
Fleet Captain Donna Rozelle
Fleet Admiral Mike Malotte
Brigade Officers-In-Charge (BDE OIC)
First Brigade Officer-in-Charge
Fleet Captain Donna Rozelle
E-Mail: sfmc1stbde@sfi.org
Second Brigade Officer-in-Charge
Lieutenant General James Reed
E-Mail: sfmc2ndbde@sfi.org
Third Brigade Officer-in-Charge
Major General Thomas "Tank" Clark
E-Mail: sfmc3rdbde@sfi.org
Fourth Brigade Officer-in-Charge
Admiral James Herring
E-Mail: sfmc4thbde@sfi.org
Fifth Brigade Officer-in-Charge
Brigadier Patrick Devine
E-Mail: sfmc5thbde@sfi.org
Sixth Brigade Officer-in-Charge
Commodore Brian Pickett
E-Mail: sfmc6thbde@sfi.org
Seventh Brigade Officer-in-Charge
Colonel Penelope Schmon
E-Mail: sfmc7thbde@sfi.org
Eighth Brigade Officer-in-Charge
Position Not currently in use. 
Please contact COFORCECOM for more information.
E-Mail:
Ninth Brigade Officer-in-Charge
Position not currently in use
E-Mail: sfmc9thbde@sfi.org
Tenth Brigade Officer-in-Charge
Colonel Richard Steele
E-Mail: sfmc10thbde@sfi.org

Eleventh Brigade Officer-in-Charge
Brigadier Leo Brunelle
E-Mail: sfmc11thbde@sfi.org
Twelfth Brigade Officer-in-Charge
Lt. Colonel Charles J. Randolph
E-Mail: sfmc12thbde@sfi.org
Thirteenth Brigade Officer-in-Charge
Brigadier Antonio De Angelis
E-Mail: sfmc13thbde@sfi.org
Fourteenth Brigade Officer-in-Charge
Position Not currently in use. 
Please contact COFORCECOM for more information.
E-Mail:
Fifteenth Brigade Officer-in-Charge
Lieutenant General Thomas Guertin
E-Mail: sfmc15thbde@sfi.org
Sixteenth Brigade Officer-in-Charge
Position Not currently in use. 
Please contact COFORCECOM for more information.
E-Mail:
Seventeenth Brigade Officer-in-Charge
Brigadier Mike Dethiefs
Please contact COFORCECOM for more information.
E-Mail: sfmc17thbde@sfi.org
Eighteenth Brigade Officer-in-Charge
Position Not currently in use. 
Please contact COFORCECOM for more information.
E-Mail:
Nineteenth Brigade Officer-in-Charge
Position Not currently in use. 
Please contact COFORCECOM for more information.
E-Mail:
Twentieth Brigade Officer-in-Charge
Admiral Richard Sams
E-Mail: sfmc20thbde@sfi.org